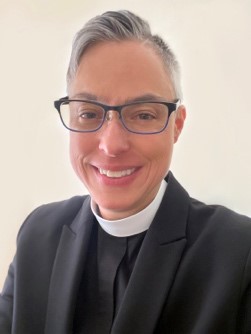 The Reverend Melissa Congleton is serving St. Katherine's as a bi-vocational priest. Melissa was a parishioner at St. Katherine's from 2005-2011. She found it to be a place of grace, peace and welcome. As of June 1, 2022, she has returned as priest of this wonderful and welcoming parish community. In addition to being the priest-in-charge at St. Katherine's, she is serving as a support staff member of over two decades at Michigan State University.
Melissa feels called to serve all people, particularly the disadvantaged. She has worked as a chaplain at Pine Rest Christian Mental Services in the main hospital and the StreetReach program for people experiencing homelessness in downtown Grand Rapids. She also works as a chaplain as part of her job at Michigan State University. She is very thankful for the outreach ministry of St. Katherine's with Forster Woods Adult Day Center.
Melissa holds a Bachelor's Degree in Criminal Justice from Michigan State University, Master of Public Administration Degree from Western Michigan University, Diploma in Anglican Studies from Bexley Seabury Seminary, and Master of Divinity degree from Ecumenical Theological Seminary.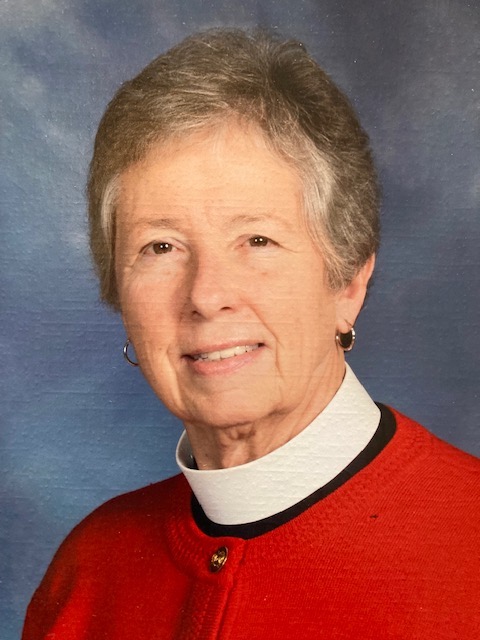 The Rev. Dr. Sue Carter is a priest in the Episcopal Church, sponsored by St. Katherine's Williamston where she was a senior warden. She has served as rector of St. John's Howell, associate rector of St. Paul's Lansing, and as priest-in-charge of Christ Church in Clermont-Ferrand, France.
Carter was a professor in the School of Journalism at Michigan State University. She joined the faculty in 1991 after a 17-year career as a news broadcaster and talk show host at radio and television stations in Michigan. In 2007 she was inducted into the Michigan Journalism Hall of Fame. In 2015 Carter was inducted into the Michigan Women's Hall of Fame.
A graduate of Michigan State University with a B.A. in Humanities, she earned a master's degree and a Juris Doctor from Wayne State, a Master of Divinity from The General Theological Seminary, a Doctorate of Ministry from Seabury-Western Theological Seminary, and a Doctorate of Philosophy from Michigan State.
In 2001, Carter organized and led the first all-women team to ski to the North Pole.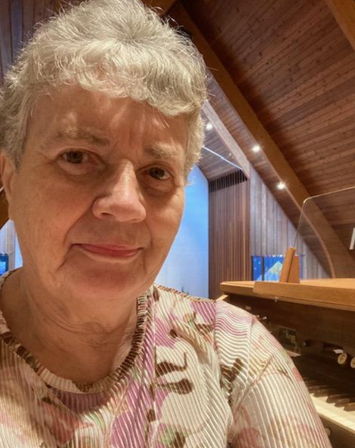 Ruth Burgett, Organist
Ruth has a Bachelor's and Master's Degree from Oberlin Conservatory of Music. She continues to teach piano and has played for church services since 1968. Before coming to St. Katherine's she played for St. Augustine's Episcopal Church in Mason for nine years.